ery early on Josef Fischer realises that synergies between ski production and aircraft construction are conceivable. Fischer gets the technological know-how for bonding the metal ski from the aerospace industry. After a visit to the Boeing plant in Seattle in 1975, Josef Fischer is convinced that composite technologies from ski manufacturing ought to be of interest in aircraft construction. Not until 1981, though, when the Fischer development department finds it has spare capacity, is the foundation stone laid for a new division within the company: "Fischer Advanced Composite Components", or FACC for short.
At the end of the 1970s the market for sports equipment is stagnant. At this stage Fischer has a large development department with a budget of 20 million schillings, which Walter Stephan takes charge of in 1981. Stephan, who today runs the FACC AG company, recalls, "Downsizing by 50% was the order of the day." Instead of laying people off, Stephan searches for ways to employ the spare capacity usefully. So Fischer tries its luck as consultants to other ski manufacturers – Kneissl in the cross-country sector and Salomon in ski boots. But within the group, which includes the boot manufacturer Dynafit, these consultancy activities arouse antagonism.
By contrast, the idea of collaborating with Messerschmitt- Bölkow-Blohm (MBB) in Hamburg is well received. Walter Stephan, who had himself wanted to become a pilot, uses his links to MBB to land an initial order for development work. With the know-how on hand about fibre composite construction, carbon fibre stanchions for the floor crossbeams in the Airbus A310 are to be fabricated. Fischer develops these complex components in record time – only a few months; however, in actual production the aircraft manufacturer's expectations are not fulfilled.
Technologically Fischer are always right up to date. The development team is equipped with CAD systems. In 1984 the first hot-air autoclave, a pressure vessel for curing plastics, starts operation. Fischer also puts the know-how on hand to work for the car industry and for medical technology. But composite structures are too expensive for the car industry.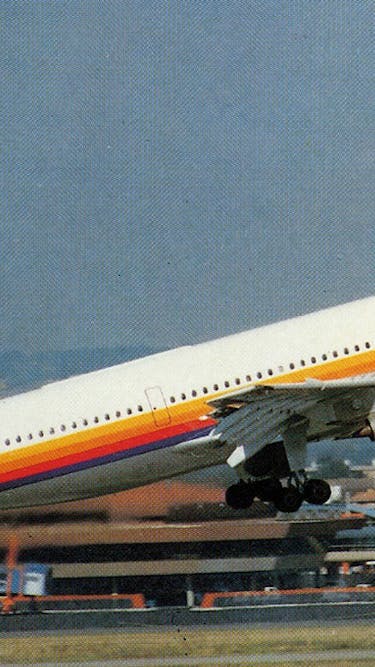 On Easter Tuesday of 1984 Fischer intends to wind up its aerospace activities. But then events take a decisive turn. The US aircraft manufacturer McDonnell Douglas, on the lookout for countertrading openings in Austria, commissions Fischer to develop and produce lightweight components for the MD-80 airliner. In 1985 series production of the first components – service linings for the aircraft's fuselage – begins. This time Fischer fulfils the customer's requirements satisfactorily. A year later another order from McDonnell Douglas arrives.
In 1985 Fischer focuses on aerospace to a greater extent. In 1986 this is reflected in organisational changes with a separate division launched under the name "Fischer Advanced Composite Components". In 1987 a new production building goes up in Ried. FACC lands more bulk orders from McDonnell Douglas, and also from Boeing. To cope with orders on this scale, another, larger autoclave is installed.
In 1989 FACC is hived off as a separate subsidiary, Fischer Advanced Composite Components GmbH. Turnover that year, with 102 employees, is six million euros. In 1991 Österreichische Salinen AG acquires a 50% share in FACC, and in 1999 FACC is transformed into a joint stock company. In 2000 a second production facility is opened in Ort im Innkreis, not far from Ried. A third plant in Ort and a fourth plant in Reichersberg follow in 2005 and 2007. In 2008 Fischer sell their holding in FACC to the Upper Austrian "ACC Kooperationen und Beteiligungen GmbH". In 2009 Xi'an Aircraft Industry Co. Ltd. take over FACC AG. In 2013 a fifth plant starts production in St. Martin im Innkreis.
Originating in the Fischer pioneering spirit, FACC AG is now active worldwide in the design, development and production of fibre composite components for the aerospace industry. The product range extends from aerostructures for fuselages and control surfaces, via engine nacelles, to complete interiors for commercial airliners, business jets and helicopters. FACC currently employs 3,000 men and women around the world. In the 2013/14 financial year FACC's turnover comes to 546.5 million euros.