When did you start skiing?
I started skiing when I was 3 years old.
What was your dream job when you were a child?
I wanted to be a professional soccer player. So I knew from an early age on that sport was the way to go.
What was your biggest breakthrough in your ski career?
I guess in December 2013, winning my first two races in France.
Where is your favorite place to ski and where to race?
I have so many places where I like to ski, so it's hard for me to choose. I recommend Germany, France, Italy, Austria and Czech Republic.
What is your favorite pastime / hobbies (besides skiing, of course)?
I like to watch sports, or maybe go to a café!
How does it feel to have your brother as one of your biggest competitors?
We are so lucky to be able to travel the world together and compete in the highest level in our sport. I know for sure that it would be not so nice doing this sport without him. And we are so happy that we can race on the same skis and boots, we are really happy with Fischer!
Where have you not been that you want to go to?
The Maldives.
What are the top 3 things we should know about you?
Easy trained, don't train so much and always putting in a big effort close to the season.
Favorite quote or personal motto?
The road is the goal, not the finishline itself.
What advice would you give a young skier at the beginning of his / her competitive career?
Have fun, shoot fast and train hard.
What does #livetoski mean to you?
Early mornings, alone in the woods, skiing in freshly groomed tracks with music in my ear.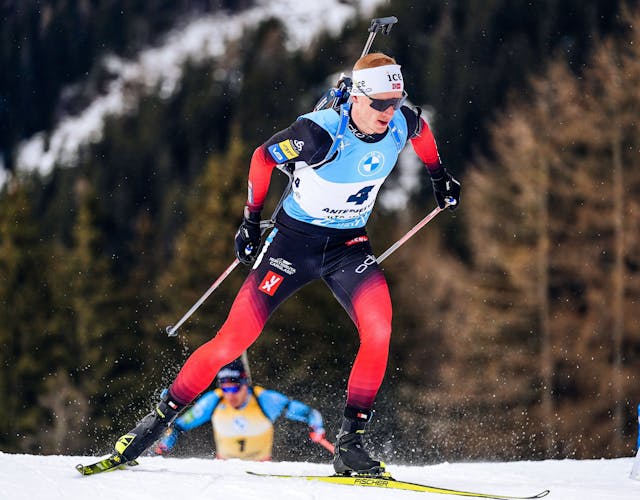 Johannes' euqipment choice