When hardcore skiers go ski touring they usually place emphasis on two aspects: the most effortless ascent and an exhilarating descent. That's exactly what we had in mind as we developed the new Transalp ski touring boots. Two different worlds are combined, in a way that's never been experienced before: the stability and downhill power of alpine boots plus the minimal weight and agility of ski touring boots.
A new dimension in ski touring
Transalp Pro
The Transalp Pro stands at the very top of this new touring boot range.
Pebax® Rnew® shell and cuff material tips the scales at a bantamweight of 1280g while still being both as stable and capable as no boot before it. It handles demanding runs in any terrain with uncompromising power transfer. An almost unlimited range of motion and simple, one-handed adjustment enables it to conquer even the longest uphills efficiently and economically. The compact 3D liner and Power Buckle System provide the perfect fit. Uphill performance and downhill performance do not have to be a compromise. The Transalp series easily puts that topic to rest.
Welcome to a new dimension in ski touring.
Transalp Tour WS
Strong, light, easy to handle: The Fischer Transalp Tour WS is a versatile freetourer with uncompromising power transmission which has a narrower last for women skitourers.
Its material mix of Pebax Rnew® (shell) and TPU (cuff), the unique Power Buckle System and the pre-shaped, reinforced liner ensure great stability and excellent downhill performance. Weighing only 1350 g, with 80 degree cuff rotation, this touring ski boot makes repeated ascents a piece of cake. The double lock Ski/Walk mechanism brings additional stability and security. All buckles and straps are intuitive and can be operated with just one hand on this very capable touring boot.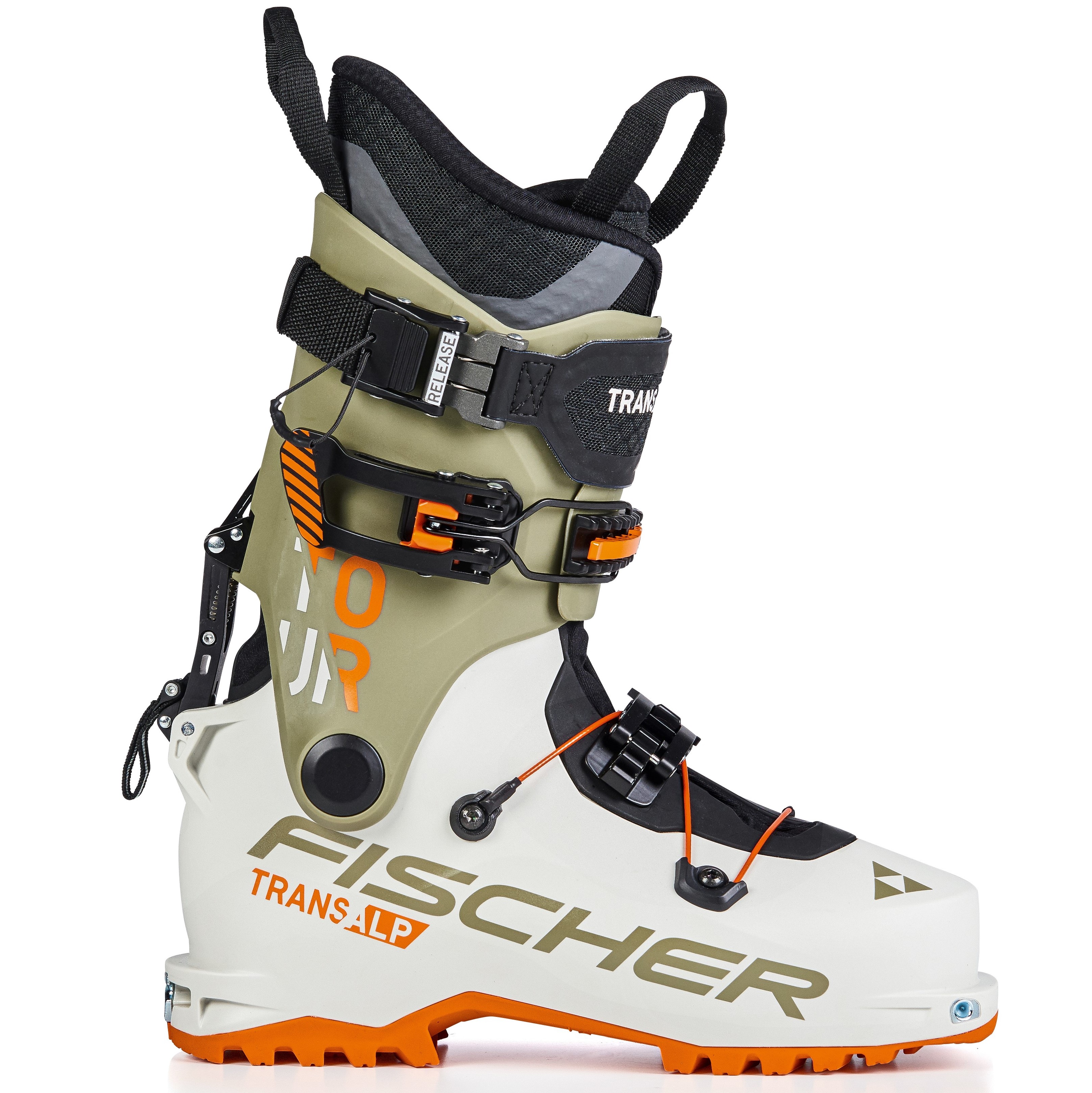 Transalp TS
The Fischer Transalp TS is the entry into the Transalp touring boot series and offers everything you need for a successful ski tour, from pulling them on till the last turn. Easy to handle, it goes uphill well and shines on the downhill.
The unique power buckle system, the solid PU shell construction, and the double lock Ski/Walk mechanism, which brings extra stability and security, ensure great downhill performance. Uphill the Transalp TS scores with relatively light weight and 80 degree cuff rotation for excellent freedom of movement. All buckles and straps can be operated with just one hand for convenience. A touring boot with a great price-performance ratio and a rewarding mix of high comfort and functionality.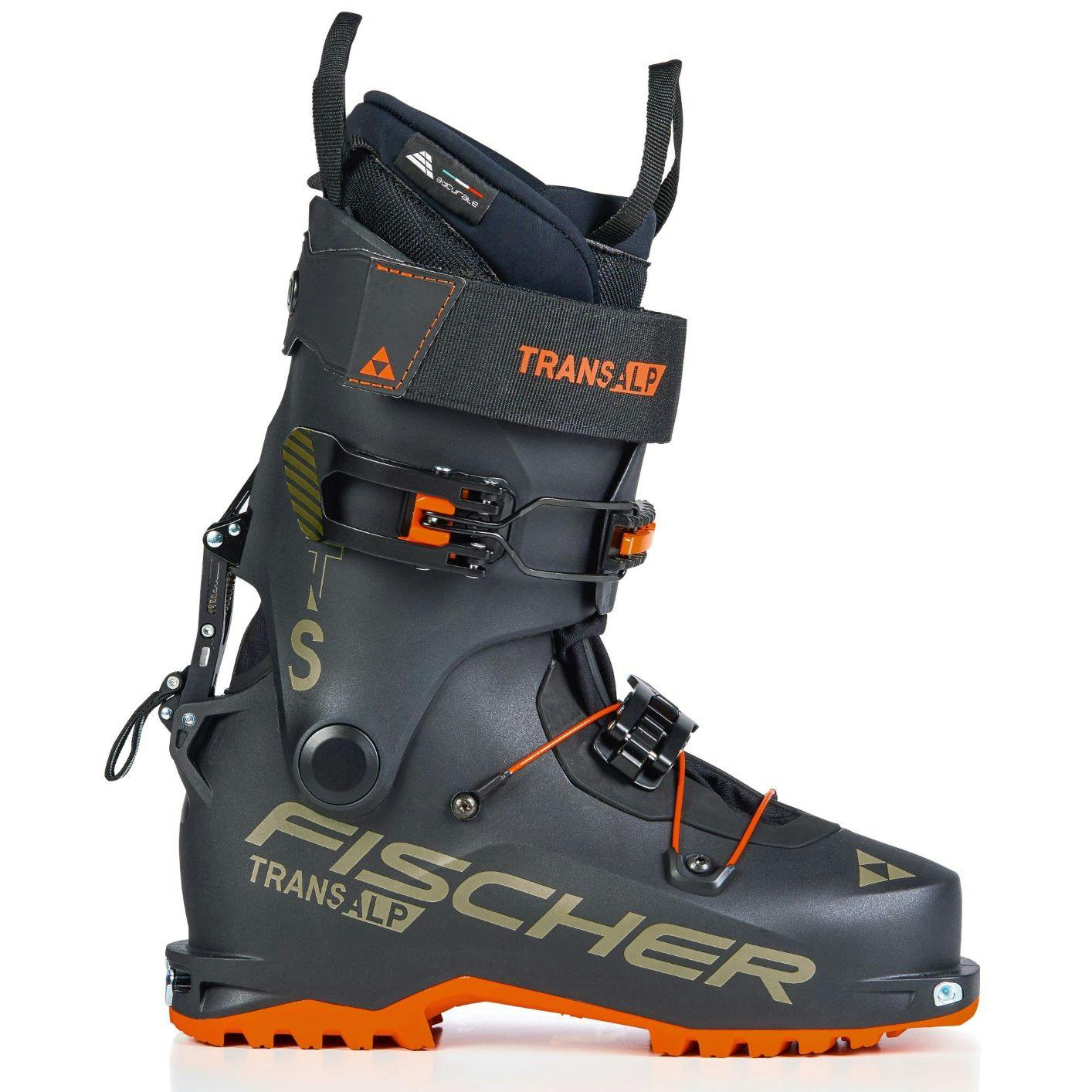 Transalp Boots Collection