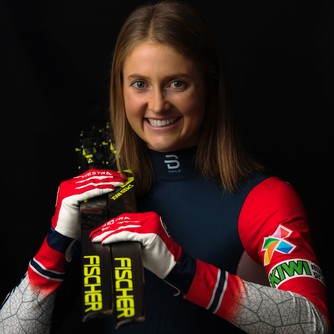 Ingvild, first of all, welcome to the Fischer Race Family!
Many thanks! I'm delighted to have become a member of the Fischer Race Family and looking forward to what the future will bring.
We are also delighted that you chose to join us – how did it come about?
The equipment was exactly right for me from the first moment I tried it out. It's difficult to explain, but sometimes you simply have a feeling for what is right and what is wrong. I have also developed a close connection to Fischer's service team and could feel that they really wanted me to join the Fischer Race Family. I like Fischer's professional approach and also have the feeling that we share the same values.
What do you like most about Fischer skis, bindings and boots?
The thing I like most about the skis is that they're versatile. I can do "whatever" I want with them and they feel smooth and fast on the snow. The skis in combination with the bindings give me the power I need to ski fast. The boots are also ideal for me. They give me the necessary support and also the right stiffness for the best kick.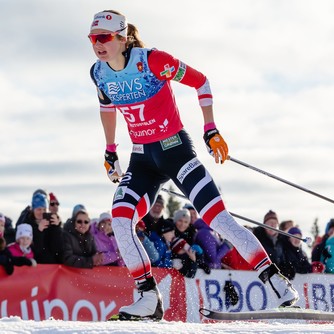 What do you expect from the collaboration with Fischer?
I expect a lot of things from the collaboration with Fischer, among others: top service, the best products, first-class communication, honest feedback from both sides and smiles and laughs together from time to time J. It is also important that both sides always want to improve and ultimately aim to be the best.
What are your goals for the upcoming winter?
My main goal for the upcoming season is the World Championships in Seefeld! I want to be strong there and be able to race really fast. Winning an individual medal and also a medal with the team is my biggest dream. But another goal of mine is to become a little better from year to year, which means that all the World Cup races are very important for me, too :) .
All the best for it, we wish you every success!
Photos: Christoffer Rukke