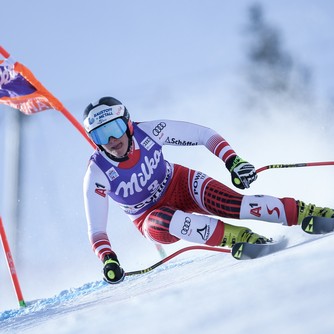 First place for Siebenhofer in substitute race for St. Anton
Ramona Siebenhofer had a dream ride in the first Downhill in Cortina – and won her first World Cup race as a result! "It's cool to cross the finish line and see a green light. It's awesome when you achieve what you have been aiming for." The 27-year-old has earned a place among the top racers this winter. Everything is just right, up to and including her equipment, said the delighted winner in Italy. Fellow Styrian Nicole Schmidhofer finished twelfth this time. Despite this, she remained confident at the beginning of the weekend: "There's a second chance," she said, with her sights set on the second Downhill on Saturday. And she was right, with the two roommates fighting for top positions once again.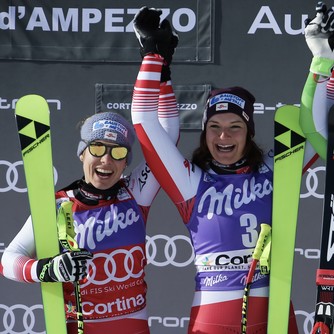 Successful Fischer double in second Cortina Downhill
Just one day after her first ever World Cup victory Ramona Siebenhofer also won the second Downhill on the Tofana – this time from the original start and four hundredths of a second ahead of Schmidhofer. Cortina, the famous ski resort in the Dolomites, has no doubt become Siebenhofer's favourite place within the space of 24 hours – never before has a racer won two Downhills on the "Olympia delle Tofane" in one season.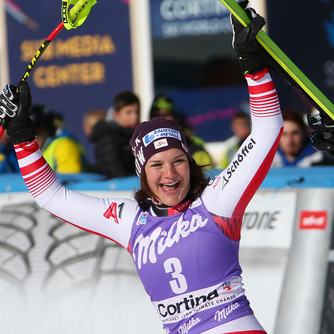 "It can obviously be so easy when things are going your way," said Siebenhofer, overwhelmed." She didn't have a good feeling after her run and – as Schmidhofer was in front in the last two split times – had more or less "written off her chances of victory", emphasized Siebenhofer. "This is absolutely unbelievable now," she said in astonishment after the race. Nicole Schmidhofer finished in second place behind her and will be making her way to Garmisch – where the last Downhill before the WSC will take place this coming Saturday – as overall leader, eight points in front of Siebenhofer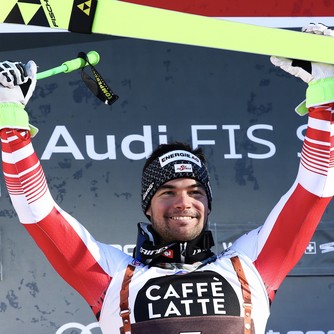 Kriechmayr clinches victory in Wengen Downhill
Vincent Kriechmayr will be travelling to the Hahnenkamm races in Kitzbühel as Lauberhorn winner.The Upper Austrian secured his triumph with a sensational ride in the tradition-rich Downhill in Wengen on Saturday, finishing ahead of top favourite and local hero Beat Feuz and Norway's Aleksander Aamodt Kilde.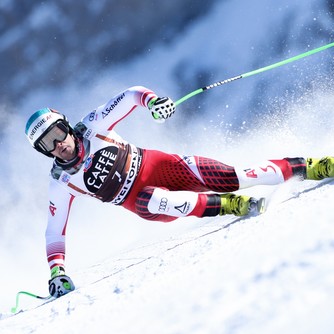 With victory in the Combined Downhill on Friday – and ninth place in the day's rankings – Kriechmayr had already shown that he was a firm favourite for the individual Downhill. "It was a very good race, I pulled off a fantastic run. A big thank-you to my service man Wiff," said Kriechmayr after his fourth World Cup victory – his first this winter.
US racer Bryce Bennett likewise put in a strong performance in the Downhill and finished fifth, the same as Swiss athlete Daniel Yule in Slalom.