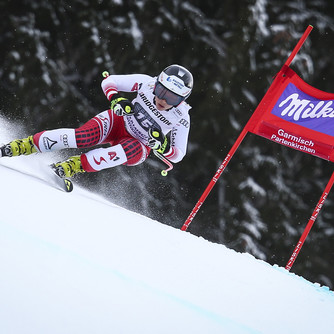 Test of patience for Schmidhofer
"It's been a long journey," said Schmidhofer after her first World Cup Super G victory, feeling just one thing two years after winning WSC gold in St. Moritz: "Relief." She has now made it to the top of the podium in this discipline in the World Cup, too, after two second and two third places previously.
The Styrian athlete had to be patient on Saturday: the race was originally scheduled to start at 10 a.m. and was delayed three times until finally getting underway at 11.30 a.m.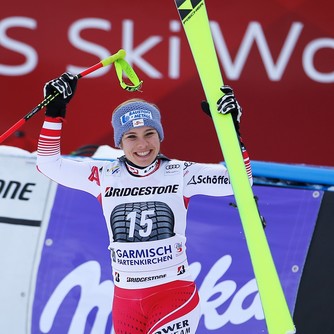 "It wasn't that easy with all the delays," said the winner, who is going from strength to strength just in time for the WSC. A boot setup change after Lake Louise paved the way.
In the Downhill on Sunday the Austrian Fischer Race Family trio Nicole Schmidhofer, Ricarda Haaser and Ramona Siebenhofer finished seventh, ninth and tenth. Young Swedish racer Lisa Hörnblad's eleventh place was her best World Cup result to date.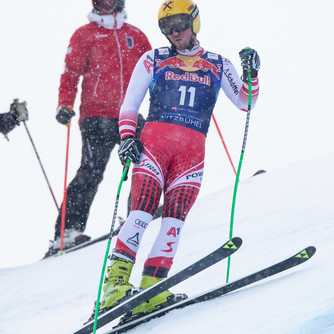 Max Franz to miss WSC in Åre
Twice winner this season, Max Franz had no luck on his side in the eagerly awaited race weekend in Kitzbühel. The Carinthian racer broke his right heel bone after catching a bump in the Downhill classic on the Streif. Austrian Ski Federation doctor Martin Gruber said Franz will be out for some weeks and will miss the World Ski Championships in Åre as a result.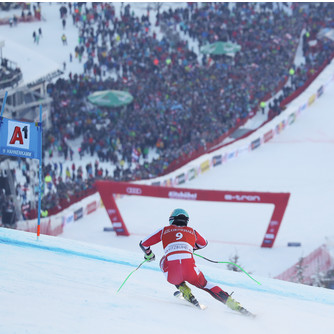 After what was a disappointing Downhill, Wengen winner Vincent Kriechmayr put in a strong performance in the Super G and finished fourth. The Upper Austrian lost his chance of victory due to a brief slide as he approached the Hausberg Edge. In the end a mere 15 hundredths of a second separated him from winner Sepp Ferstl of Germany.
Kriechmayr couldn't hide his disappointment in the finish area: "That was exactly the mistake I wanted to avoid. On the whole it wasn't a perfect Super G for me. A fourth place isn't bad but I was hoping for more." Some consolation: the speed specialist climbed to the top of the rankings in the keenly contested Super G World Cup after the fifth of eight races.