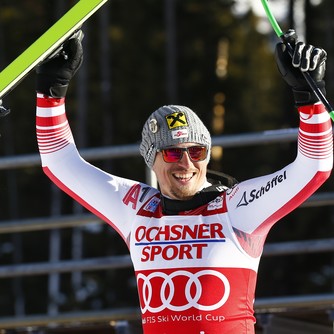 The 29-year-old Franz had not been able to train fully in the run-up to the races owing to his longstanding knee problems. Despite this, his first start following his brand switch to Fischer was truly outstanding.
"I've been close here several times and always blew it," said a jubilant Franz. "Lake Louise is a fantastic race. It's brilliant to be right on top for once."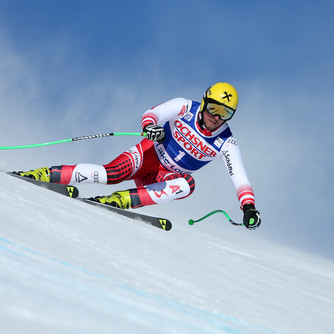 His brand change has made Franz a team-mate of fellow Austrian Vincent Kriechmayr with whom he also shares his service man Wilfried Wieser. Kriechmayr had welcomed Franz to Fischer with open arms and revealed many secrets to him. Too many? "No, no," said the Upper Austrian sportingly, "Max is a great guy and a good friend. It's mega that he's won the first race and a real incentive for me. We used to think that I was so good," he added with a smile, "but really we just have the best skis."
With their tenth, eleventh and twelfth places in the Downhill, Johannes Kröll, Steven Nyman and Bryce Bennett rounded off a strong Fischer performance in Lake Louise.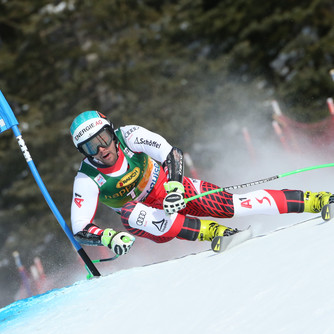 Kriechmayr even better in the Super G – second place!
On Sunday, Kriechmayr missed out on his fourth World Cup win in his speciality, the Super G, by only 0.14 seconds. "I've never started a season as well as this," said Kriechmayr, quickly recovering from any disappointment at just missing out on top spot. He now feels even more optimistic ahead of Beaver Creek in the USA, where he collected his first points and, last year, his first victory. The previous day's winner Max Franz ended up in 14th place following a couple of small mistakes.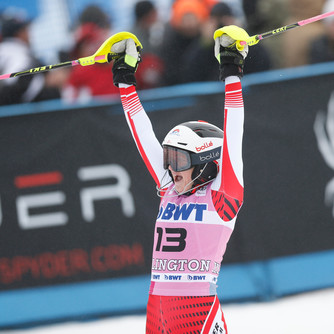 Katharina Truppe makes the top ten in Killington
In the ladies' races in Killington, the highlight for the Fischer Race Family was Katharina Truppe's ninth place in the Slalom. "That was two runs where I pushed it to the limit and risked all I could. I'm happy that it worked out," the Carinthian explained. "I'm pleased to finish in the top ten." Eva-Maria Brem took another step forward, finishing 17th in the Giant Slalom. Her team-mate Richarda Haaser placed 20th.