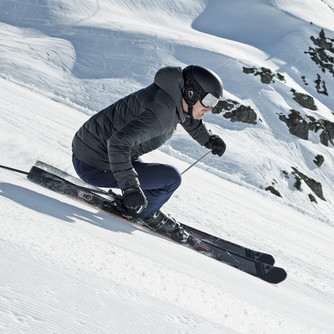 TOP CLASS FROM MASTERS OF THE CRAFT
The Brilliant Selection consists of a premium, individualized selection of the five best and top-quality ski models offered by Fischer. The selection was made with extensive specialist know-how. Only very special skis make it into this collection with the chance to be turned into true masterpieces. These models are refined by the specific use of top technologies and special materials such as carbon and aramid. The Brilliant Selection stands out through meticulous craftsmanship and professional finishing touches.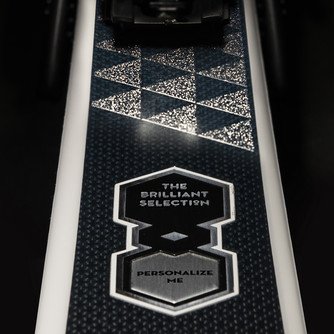 INDIVIDUALIZE YOUR HIGHLIGHT
The Fischer Brilliant Selection is special in every respect. As with gemstones, it is the precise finishing with an expert hand using high-quality raw materials which produces a genuine masterpiece. And every Fischer Brilliant Selection model is unique, thanks to a special finishing process where the skis become personalized and individualized with your name or even a photo put onto them.
"You now have the possibility to give your Brilliant skis a very personal touch. You can upload either a text or photo of your choice to make your skis individual. We will then use it to create a Brilliant Selection badge which we will send to you by post. 5 simple steps will guide you online to your brilliant design."