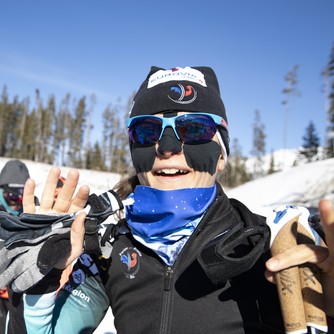 In Canmore, Canada, conditions were so extremely icy that the competitions were more than in danger in the past few days. The thermometer showed up to -37 ° C only a few days ago, today was with -14°C by by far the warmest day, so that the individual races could take place - in a shortened form and later than originally planned. For the first time ever, a short individual for women and men, which was tested earlier this season in the IBU Cup for difficult weather conditions, was helt. With the shorter laps of only three kilometers, the men saved a long descent, where the temperatures were still 4 ° C below the rest of the course. The penalty per miss was only 45 seconds. Johannes Thingnes Bø was completely unimpressed by the cold the day before, who didn't want to think about a possible cancellation: "I prefer to race at -30°C, than the race is canceled!" Others had far greater concerns over possible health risks, especially the French Simon Fourcade (FRA) and Justine Braisaz (FRA, Fischer skis, bindings and boots) said: "This cold is dangerous to the lungs!" But Kaisa Mäkäräinen (FIN, Fischer skis, bindings and boots), who have often froze her fingers in her native Lapland, took the conditions quite loosely: "You only have to think positively and think about the sunshine, then that suits you!" Tiril Eckhoff even had an alternative program at her disposal: "At least you can shop here well if the races are canceled!"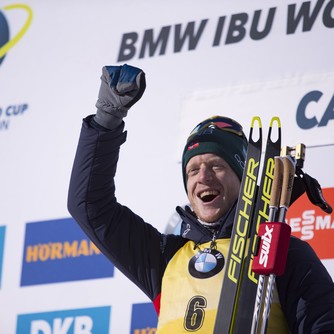 In the Short Individual of the men over 15 kilometers, the winner went with the starting number six into the race: Johannes Thingnes Bø. The Norwegian started the race unimpressed by the cold so quickly that his caregivers signaled him after the first lap that he was clearly ahead. With four clean shootings, which only two other athletes managed to do today, the Norwegian was unbeatable this season anyway. With 2:12 minutes ahead of Vetle Sjåstad Christiansen (NOR), who got two penalties a 45 seconds, his lead is once again so impressive that he already cheered with bib six in the finish. "4x0 is very, very good," he admitted after the race, but said he also had some problems: "I had a difficult start today, after the first lap I had to slow down a bit because I could not keep up with the pace otherwise. But then I heard that I had a big advantage and then I skied two laps behind someone - thank you to Arnd Peiffer! I did the last lap on my own again. Today the cold did not bother me, but that can change tomorrow, I'll prepare myself for a cold race again and hope it's going well again." Alexander Loginov finished third with another podium finish after two penalties. Lars Helge Birkeland (NOR, Fischer skis, bindings and boots) narrowly missed the podium in fourth. Peppe Femling (SWE, Fischer skis, bindings and boots) finished ninth after clean shooting in his by far best World Cup result.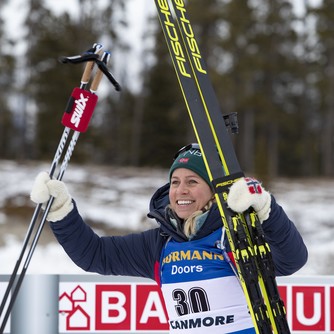 The ladies had to complete 12.5 kilometers and it developed an exciting fight for the first places, from which Ingrid Landmark Tandrevold (NOR, Fischer skis, bindings and boots) dropped back after a mistake and 45 seconds penalty in the last shooting and she finally became fifth. Her teammate Tiril Eckhoff raced her best race after a long time. This season, the twelfth places of Anterselva (ITA) were her best results, the last victory was almost exactly a year ago. After the last shooting, she was still ten seconds back in third, but had to compensate a penalty as the only athlete of the top trio, so that she was clearly faster on the course and with a fast final lap she even changes ten seconds backlog to ten seconds lead ahead of Davidova (CZE) and Vittozzi (ITA). "I do not know why we Norwegians are so good here. I think we have a good team and we enjoy being in Canada. Maybe the altitude in Anterselva helped, we had a good training camp there, even though everyone was a little sick. I tried to give everything on the last lap and mobilize extra power, so I hope I can build on these achievements here and I hope to hit the targets as well at the World Championships as I do today", said Eckhoff. Anastasiya Kuzmina (SVK, Fischer skis, bindings and boots) came in eighth with three penalties followed by Laura Dahlmeier (GER, Fischer skis, bindings and boots) and Julia Schwaiger (AUT, Fischer skis, bindings and boots), who realized her best ever World Cup result with flawless shooting performance.