Designed, tested, and raced by World Cup competitors, the new Speedmax boots are lighter and faster than ever. Better fit means better performance. New lacing system and highly elastic lace cover stabilize the foot for a more direct power transfer. That power now goes through a lightweight, two-part TURNAMIC® sole.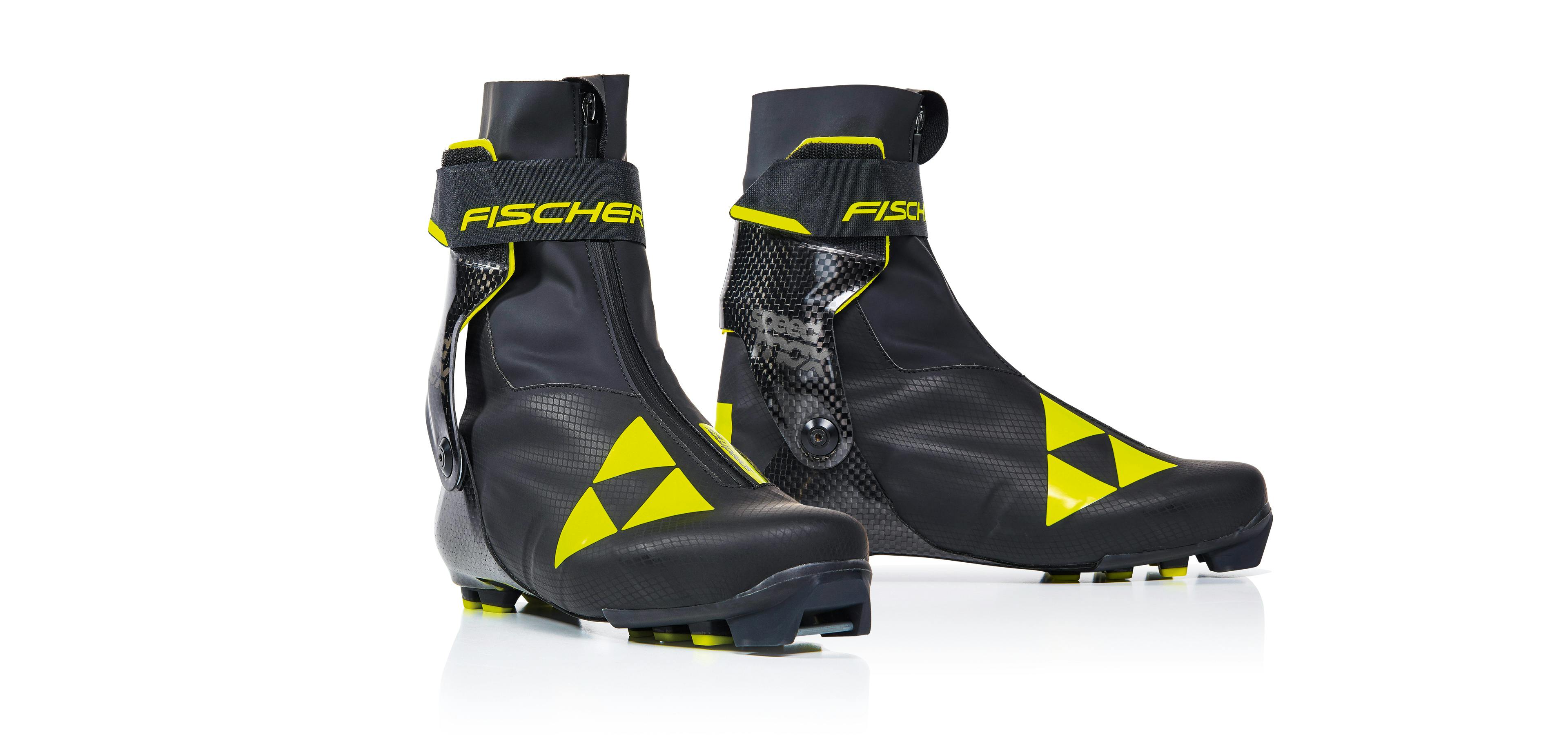 Skaters get a cuff with a Zero Play Hinge for easy linear movement with the lateral support needed for efficient power transfer. Classic skiers get the correct flex for an ideal kick, and a stable carbon chassis so no energy is wasted. Speedmax always means extremely light and extremely fast, for when it comes down to fractions of a second.
Taking cues from World Cup racing, the redesigned Carbonlite Skate boot has eliminated weight and increased performance. A new carbon cuff and heel counter work in tandem with an improved inner boot and lacing system for optimal energy transfer and control. Now you can enjoy the race performance you expect with the fit and feel you want.
Outdoor är den senaste trenden. Det som startade under sommaren med cykling och trail-running har fortsatt under vintern med längdskidåkning. Motionärer och atleter från andra sporter kommer till längdspåren och de söker efter den rätta längdskon. De bör snegla på de helt nya instegsmodellerna i racingsegmentet för 2122. Komfortabelt insteg och snörning med god isolering är några av fördelarna med de tre modellerna för klassiskt och skating. Triple F membranet säkerställer vattentäthet och god andning, de syntetiska yttermaterialen ger önskat stöd.
Overview race skating boots 21|22
Overview race classic boots 21|22
Overview race skating boots 20|21
Overview race classic boots 20|21