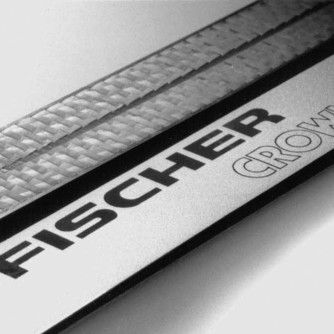 FISCHER LAUNCHED ITS REVOLUTIONARY CROWN TECHNOLOGY IN 1976
Världens första universella bindningssytem som levererar imponerande prestanda i alla temperatur- och snöförhållanden. Den mycket framgångsrika Premium Crown är ett av de mest kända exemplen på hur årtionden av erfarenhet leder till att förbättra grepp och glidbeteende. Vario Crown tar nu systemet till en ännu högre nivå.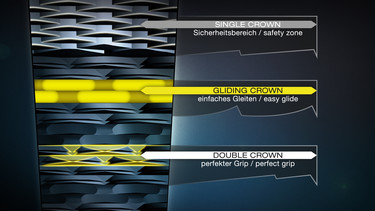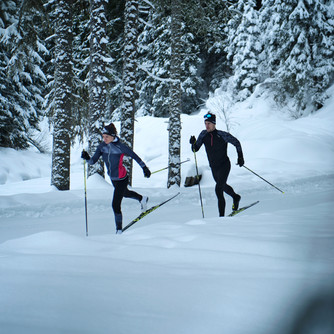 THE SECRET LIES IN THE FINEST DETAIL
Detta mönster som utvecklades i utarbetade tester garanterar tidigare ouppnåelig effektivitet i rörelse. I vilken perfekt samverkan med de framgångsrika och beprövade Single och Double Crown-enheterna för en direkt och kraftfull kick-action garanterar Gliding Crown-sektionerna med sin runda profil maximal lätthet i glidningsmomentet. Den optimala inställningen av bindningssystemet är hemligheten bakom mångsidigheten som används under alla snöförhållanden. Att valla upp är något i det förflutna för Vario Crown. När grepp och glid träffas på ett sådant sätt kan ingenting komma i vägen för att njuta av vinterupplevelsen.