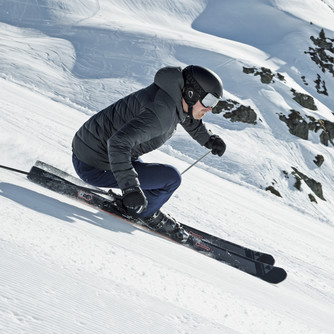 TOP CLASS FROM MASTERS OF THE CRAFT
Brilliant Selection består av ett premium, individualiserat urval av de fem bästa skidmodellerna som erbjuds av Fischer. Urvalet gjordes med omfattande specialistkunskap. Endast mycket speciella skidor ingår i denna samling med chansen att bli förvandlade till äkta mästerverk. Dessa modeller förädlas av den specifika användningen av toppteknik och specialmaterial som kol och aramid. Det briljanta valet sticker ut genom noggrant hantverk och professionell finish.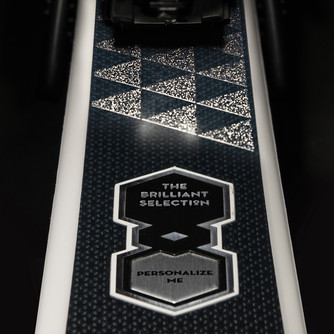 INDIVIDUALIZE YOUR HIGHLIGHT
Fischer Brilliant Selection är speciella i alla avseenden. Precis som med ädelstenar är det att avsluta med en experthand med högkvalitativa egenskaper som producerar ett äkta mästerverk, och varje Fischer Brilliant Selection-modell är unik. Tack vare en speciell efterbehandling där skidorna blir personliga och individualiserade med ditt namn eller till och med ett foto på dem.
"You now have the possibility to give your Brilliant skis a very personal touch. You can upload either a text or photo of your choice to make your skis individual. We will then use it to create a Brilliant Selection badge which we will send to you by post. 5 simple steps will guide you online to your brilliant design."