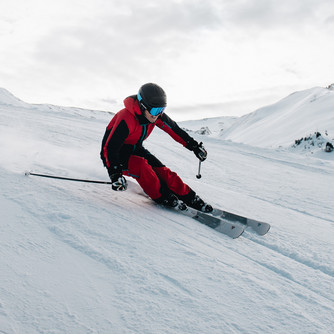 MY TURN
Prosta w prowadzeniu, lekka, komfortowa - to właśnie narty z grupy MY TURN.
Stworzone przez kobiety dla kobiet .Wymarzone damskie narty w konstrukcji SANDWICH i AIR TEC, który znacznie zmniejsza wagę nart .Zestaw MY TURN to idealny wybór dla kobiet również o sportowym zacięciu szczególnie model MY Turn 68 oraz 74 , lubiących zabawę na krawędziach przez cały dzień.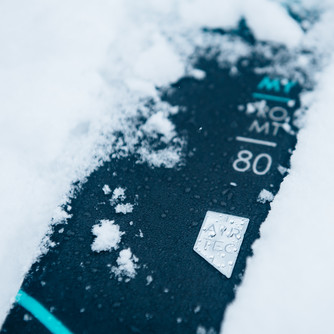 MY MOUNTAIN
Po co wybierać, jak możesz mieć wszystko! Niezależnie czy jedziesz na przygotowanej trasie czy w puchu, te narty Cie nie zawiodą w każdych warunkach. Twoje narty z grupy MY PRO MT dadzą Ci frajdę z jazdy zarówno na trasie jak i poza nią. AIR TEC i ALL MOUNTAIN ROCKER, to technologie, które dadzą Ci pełną niezależność na stoku .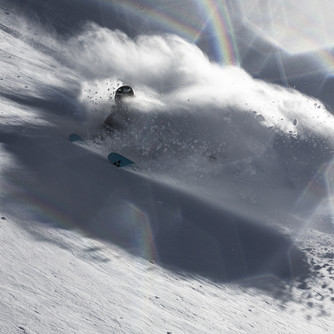 MY RANGER
MY RANGER, to narty wytrzymałe i jednocześnie lekkie. Dla miłośniczek przygód i odkrywania nieznanego.Nie ma zbyt stromego stoku, zbyt wysokiego podejścia, czy za trudnej jazdy. W takich warunkach musisz móc w pełni polegać na sprzęcie jaki masz. Nart z grupy MY RANGER mają rdzeń z topoli co sprawia, że narty są lekkie. Ma to ogromne znaczenie przy podejściach. Jednocześnie można ją traktować jako świetną nartę do zjazdów. Mniej wysiłku przy podejściu, maksimum 'poweru' przy zjeździe - te narty imponują każdemu.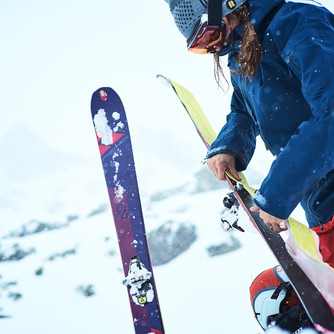 MY TRANSALP
Cała grupa MY TRANSALP charakteryzuje się przede wszystkim : niską wagą ,niesamowitą stabilnością oraz unikalnym wyglądzie. Ta lekka konstrukcja oszczędza Twoje siły , natomiast oszczędzona energia na podejściu daje ci zauważalną przewagę. Dzięki niezwykle lekkiej konstrukcji nart MY TRANSALP pozwalają szybciej osiągnąć szczyt i zapewniają epickie doznania na zjeździe.