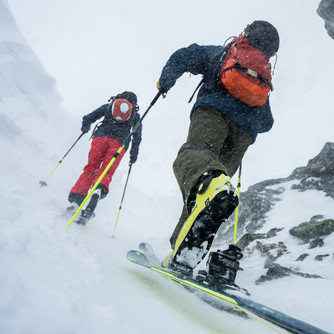 Innowacyjny materiał Carbon Tex łączy cechy dwóch technologii w jednej narcie. Sprawdzone i uznane Diagotex z Carbon Strings. Pozwala to zachować wagę narty na niezmienionym poziomie przy jednoczesnym zwiększeniu jej sztywności. Eliminuje to drgania podczas dynamicznych i szybkich zjazdów.

Imponujące 1230 gram uzyskano nie tylko dzięki zastosowaniu lekkiego drewnianego rdzenia z drzew Paulonii i kształtu Aeroshape ale też dzięki technologii Air Tec Ti. Transalp 90 to idealny model dla narciarzy wyznaczających sobie ambitne cele.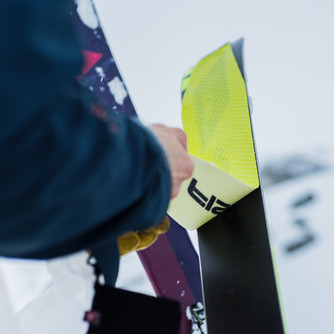 PROFOIL
Rewolucyjny Profoil stanowi idealne uzupełnienie dla Transalp 90. Te samoprzylepne "foki" wykonane z niechłonącego wodę materiału, wyposażone w strukturę Fischer Crown zapewniają ciągłą przyczepność na podejściach. Przechowywanie ułatwia zastosowanie Surlynu, który sprawia, że Profoil nie klei się do siebie podczas zwijania. Jego elastyczna budowa pozwala również na idealne przyleganie do narty na całej jej długości.