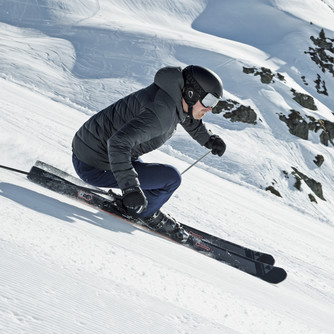 NAJWYŻSZA JAKOŚĆ OD MISTRZÓW RZEMIEŚLNICTWA NARCIARSKIEGO
BRILLIANT to prestiżowa linia personalizowanych nart. Linia ta składa się z pięciu topowych modeli nart z kolekcji FISCHER. Wyłącznie te modele są modelami "wybranymi". Zostały wzbogacone o najlepsze technologie i materiały takie jak CARBON i ARAMID. Od pierwszej chwili widzisz perfekcję w sposobie wykończenia. Dbałość o drobiazgi. BRILLIANT to styl.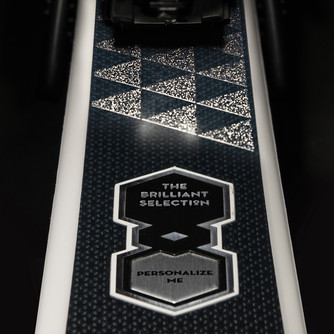 PODPISZ NARTY SWOIM IMIENIEM LUB ZDJĘCIEM
FISCHER BRILLIANT pod każdym względem się wyróżnia. Jest wyjątkowy, jak brylant. Ręcznie wykończone i dopieszczone. Każde narty z serii BRILLIANT staną się wyjątkowe również dzięki Tobie. Zostaną spersonalizowane, podpisane Twoim imieniem, a nawet zdjęciem - co tylko zechcesz.
Masz możliwość indywidualizacji swoich nart w bardzo prosty sposób. Możesz w wyznaczonym miejscu na narcie dodać co tylko chcesz. My zrobimy wszystko aby twoja narty z limitowanej serii Brilliant Selection były wyjątkowe.Poniżej znajdziesz 5 łatwych kroków aby wygląd Twoich nart był unikalny.