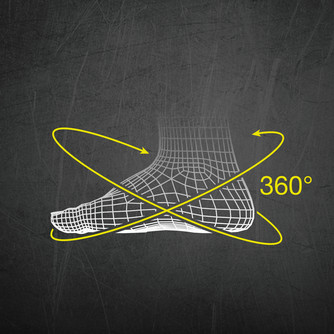 VACUUM 3D FOTSKANNING
For å sikre maksimal individualitet når man skal finne riktig skistøvel, utføres en nøyaktig 3D-skanning av føttene. Dette betyr at ikke bare lengden og bredden, men også den komplette formen på foten er nøyaktig bestemt. Ut fra denne grundige analysen er det enkelt å ta et hensiktsmessig valg av riktige støvler. I et virtuelt prøveprogram blir støvelen deretter plassert over skanningen. Eventuelle potensielle trykkpunkter identifiseres og visualiseres. Skulle en ekstra tilpasning være nødvendig, velges en av de to teknologiene VACUUM ZONE FIT eller VACUUM FULL FIT.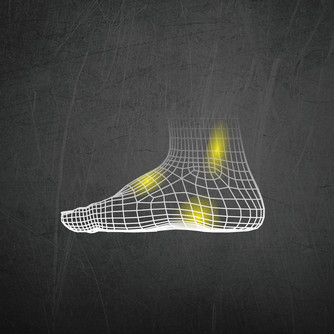 VACUUM ZONE FIT
VACUUM ZONE FIT muliggjør en kompromissløs nøyaktig tilpasning av skallet til fotens individuelle anatomi - på nøyaktig de stedene hvor det er nødvendig. For det første identifiseres og analyseres trykkpunktene som er avdekket i 3D-skanningen. I formingsprosessen plasseres silikonputer på skallet og oppvarmingsblokkene aktiveres. Det er da en delvis tilpasning av skallet til den enkelte fotform for å oppnå optimal passform.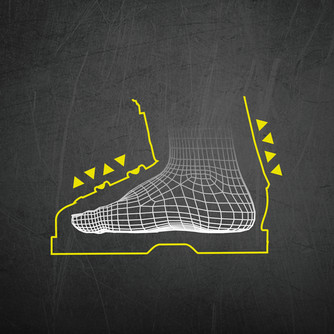 VACUUM FULL FIT-PROSESSEN
VACUUM FULL FIT muliggjør fullstendig tilpasning av skallet gjennom VACUUM 2Zone for maksimal individualitet og optimal passform. I Fischers VACUUM FULL FIT-prosess, blir skallet oppvarmet til 80°C før du setter foten inn i skallet med innerstøvelen på. Kjøle- og kompresjonsputen settes utenpå og fotstillingen låses. Fischer har utviklet VACUUM Station spesielt for dette formålet. Det er hjertet av tilpasningsprosessen. Trykkluft brukes til å forme hele støvelen så den matcher foten fullstendig - og støvelen beholder denne formen når den er avkjølt.
Scan-Fit® offers a digital solution for determining correct boot sizes in the comfort of home, and also provides users a range of valuable new information about sizing: The app determines detailed information about the user's individual foot dimensions, as well as clarifying the often confusing Mondopoint sizing system.
The advantages of Scan-Fit® are not limited to just winter athletes. A reliable size recommendation can mean a significant reduction in the number of returns, a real benefit for retailers and for the environment. FISCHER also benefits from this new scanning process by gathering valuable data about the dimensions of athletes' feet, which will be used in future boot projects.
FISCHER Scan-Fit® can be downloaded from wherever apps are available or downloaded.