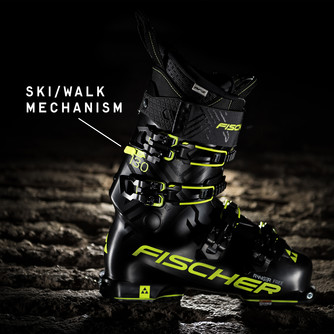 Sett den diskrete, integrerte Walk/Ski-hendelen i cuff'en til skimodus, og Ranger Free sin ultrastabile 130 flex skuffer ikke i forhold til rendyrkede alpinstøvler. Den slanke 99mm lesten med det karbonforsterkede Grilamid-skallet sikrer en tettsittende og sikker følelse i enhver hastighet.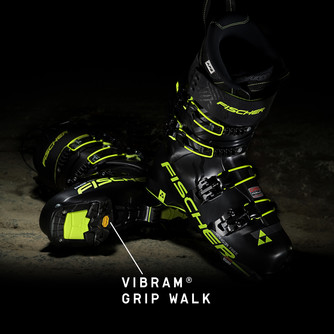 Når de beste nedfartene venter på den andre siden av en lang oppoverbakke, er Ranger Free's unike gåmodus skiløperens beste venn. Sett den integrerte hendelen i cuff'n til gåmodus for en friere fremoverlent bevegelse ved vanlig gange. For å traversere stein og is på en trygg måte, gir GripWalk med en høyfriksjons Vibram® såle en effektiv bevegelse.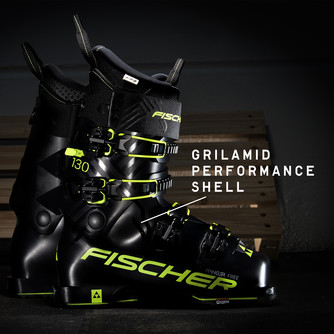 Hver eneste komponent på Ranger Free har blitt redusert og trimmet for å komme ned på imponerende1540 gram.Til og med innerstøvelen med 3D-formet Active Fit tilpasning er så minimalistisk som mulig uten at det går på bekostning av støtte og komfort. Innerstøvelen kan også formes med Thermoshape for å passe perfekt til hver enkelt skikjører sine føtter.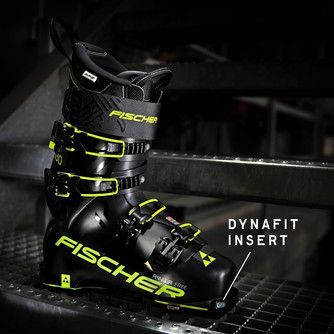 Lett vekt sparer verdifull energi opp bakkene eller på lange turer. Det betyr også fantastisk smidighet i pudder, eller når man forserer røft terreng, eller til og med gå over en parkeringsplass. Den ultralette følelsen, den herlige allsidigheten og de uovertrufne gåmulighetene på Ranger Free er perfekte for lidenskapelige skielskere som vil ha alt.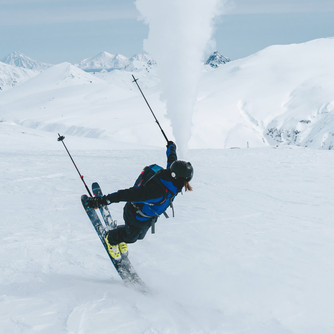 RANGER FR
Offering an array of technology, the Ranger FR is tough yet playful at the same time. Its stability impresses not just in extreme powder turns but also in less-than-ideal conditions as well as on seemingly impassable routes. Above all, its shape is what really shines. The Freeski Rocker with lightweight Twin Tip makes it more agile, more maneuverable, and allows big, beautiful, sweeping turns. The shortened linear contact area of the ski works well on the hard conditions typically found off-piste. That saves energy and makes for phenomenal performance on the descent.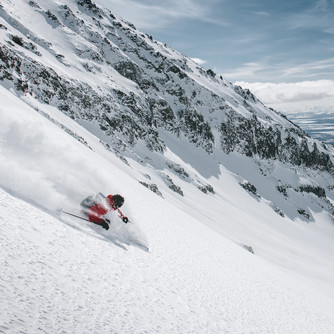 RANGER TI
Stable, lightweight, powerful - the Ranger Ti models give you confidence no matter what the conditions. A double Titanal Layer, wider waist, and extended edge contact let you tackle turns aggressively on any terrain. Its light weight makes the Ranger Ti stand out. This is thanks to three factors: the Aeroshape construction, Air Tec Ti wood core and the unique Carbon Nose, a particularly thin shovel construction made of carbon.