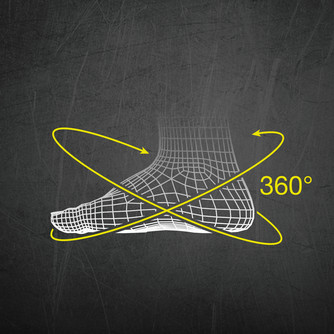 VACUUM 3D SCANSIONE DEL PIEDE
Per garantire la massima individualità nel determinare il giusto scarpone, viene eseguita un'esatta scansione 3D dei piedi. Ciò significa che non solo la lunghezza e la larghezza, ma anche la forma completa del piede sono determinate con precisione. Basandosi su questa analisi, può essere fatta una scelta appropriata dello scarpone giusto. Nel Virtual Try-on lo scarpone viene quindi posizionato sulla scansione. Qualsiasi potenziale punto di pressione è identificato e visualizzato. Se è necessaria una modifica, viene scelta una delle due tecnologie di fitting VACUUM ZONE FIT o VACUUM FULL FIT.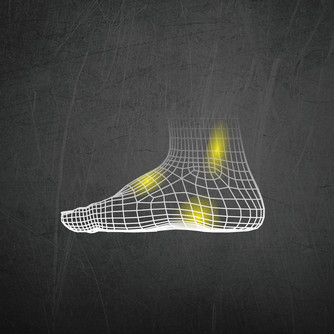 VACUUM ZONE FIT
VACUUM ZONE FIT consente un adattamento senza compromessi del guscio alla singola anatomia del piede - esattamente in quei punti in cui è necessario. Innanzitutto, i punti di pressione determinati nella scansione 3D vengono identificati e analizzati. Nel processo di formatura, i cuscinetti in silicone sono posizionati sul guscio e i pannelli riscaldanti sono attivati. Il risultato è una personalizzazione parziale del guscio sulla forma del piede individuale per ottenere una calzatta ottimale.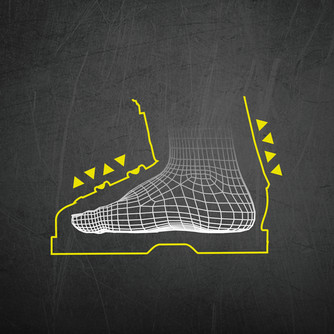 IL PROCESSO VACUUM FULL FIT
VACUUM FULL FIT consente un montaggio completo del guscio attraverso VACUUM 2Zone per la massima individualità e vestibilità ottimale. Nel processo VACUUM FULL FIT di Fischer, il guscio viene riscaldato a 80 ° C prima di entrare all'interno del guscio con la membrana dello scarpone. Il Cooling and Compression Pad è inserito e la posizione eretta viene fissata. Fischer ha sviluppato la VACUUM Station appositamente per questo scopo. È il cuore del processo di adattamento. L'aria compressa viene utilizzata per modellare l'intero scarpone in modo ideale per adattarsi al piede e manterrà questa forma una volta che si è raffreddato.
Scan-Fit® offers a digital solution for determining correct boot sizes in the comfort of home, and also provides users a range of valuable new information about sizing: The app determines detailed information about the user's individual foot dimensions, as well as clarifying the often confusing Mondopoint sizing system.
The advantages of Scan-Fit® are not limited to just winter athletes. A reliable size recommendation can mean a significant reduction in the number of returns, a real benefit for retailers and for the environment. FISCHER also benefits from this new scanning process by gathering valuable data about the dimensions of athletes' feet, which will be used in future boot projects.
FISCHER Scan-Fit® can be downloaded from wherever apps are available or downloaded.