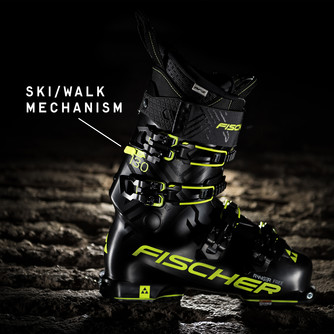 Regola la leva integrata Hike Ski nel bracciale alla modalità Ski e l'ultra stabile 130 Flex di Ranger Free si manterrà al passo con gli scarponi da alpinismo. L'elegante guscio in Grilamid da 99 mm e carbonio rinforzato garantisce una vestibilità aderente e una sensazione di sicurezza a qualsiasi velocità.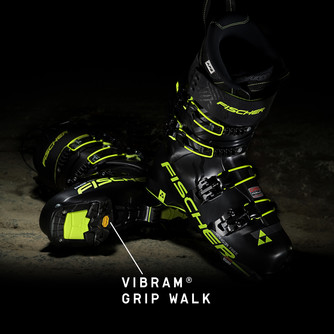 Quando le discese migliori ti aspettano sull'altro lato di una lunga salita, l'eccellente scorrevolezza del Ranger Free è la migliore amica dello sciatore. Passa la leva del bracciale integrata nella modalità Walk per un'eccellente gamma di movimenti in avanti quando cammini o per touring. Per attraversare rocce e ghiaccio, GripWalk con suola Vibram® ad alta trazione consente un'efficiente spinta in avanti e verso l'alto.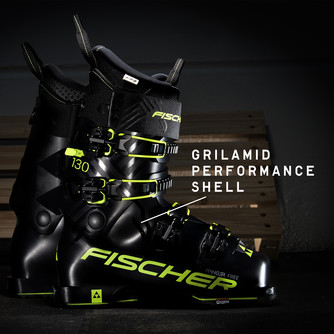 Ogni componente del Ranger Free è stato esaminato e rifinito per raggiungere un peso impressionante di 1540 grammi. Anche la membrana Active Fit Zone preformata in 3-D è il più minimalista possibile, ma comunque di supporto e confortevole. Può essere termoformato al piede dello sciatore per una vestibilità perfetta.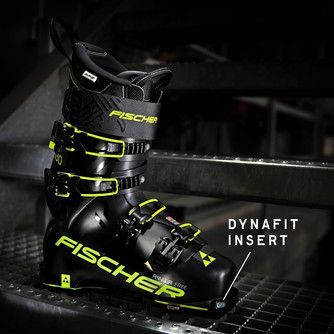 La leggerezza consente di risparmiare energia preziosa durante le salite o le lunghe escursioni. Significa anche un'eccellente agilità sulla neve, o mentre si cammina su terreni accidentati, o anche in un parcheggio affollato. Ogni giorno, e tutte le condizioni, sono sempre diverse in montagna. La sensazione ultraleggera, le eccellenti prestazioni all-round e l'impareggiabile pedonabilità del Ranger Free sono per gli sciatori appassionati che vogliono avere tutto.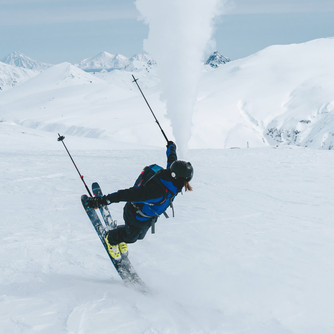 RANGER FR
Offering an array of technology, the Ranger FR is tough yet playful at the same time. Its stability impresses not just in extreme powder turns but also in less-than-ideal conditions as well as on seemingly impassable routes. Above all, its shape is what really shines. The Freeski Rocker with lightweight Twin Tip makes it more agile, more maneuverable, and allows big, beautiful, sweeping turns. The shortened linear contact area of the ski works well on the hard conditions typically found off-piste. That saves energy and makes for phenomenal performance on the descent.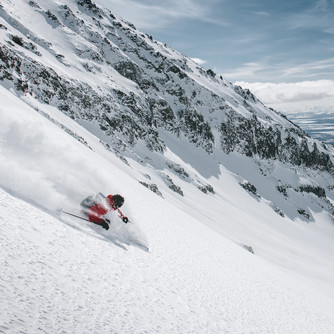 RANGER TI
Stable, lightweight, powerful - the Ranger Ti models give you confidence no matter what the conditions. A double Titanal Layer, wider waist, and extended edge contact let you tackle turns aggressively on any terrain. Its light weight makes the Ranger Ti stand out. This is thanks to three factors: the Aeroshape construction, Air Tec Ti wood core and the unique Carbon Nose, a particularly thin shovel construction made of carbon.