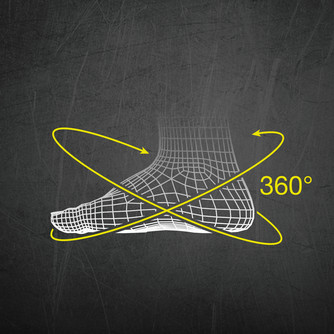 VACUUM 3D FOOT SCAN
Parce que chacun d'entre nous est unique, et qu'il n'est pas simple de trouver la chaussure de ski idéale, Fischer apporte une nouvelle génération de la technologie 3D Foot Scan pour une personnalisation optimale de vos chaussures de ski. Il n'est plus question d'étudier la forme globale de votre pied, mais un scanner en définit exactement la forme pour définir ensuite la chaussure la plus adaptée. Si ensuite une adaptation doit être faite, c'est la que nos technologies VACUUM ZONE FIT ou VACUMM FULL FIT interviennent.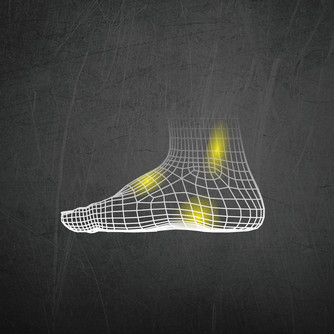 VACUUM ZONE FIT
Adaptation performante de la coque à l'anatomie de chaque pied exactement aux endroits les plus sensibles. Premièrement les points de pression sont localisés par notre scanner 3D. Des résultats de ce scanner, le sabot est chauffés et mis sous pression pour être façonné parfaitement à votre pied.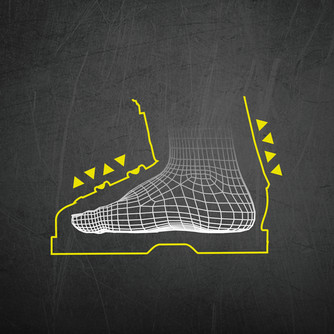 VACUUM FULL FIT
Adaptation totale de la coque grâce à la technologie VACUUM
2ZONE pour une personnalisation maximale et un fit irréprochable, des orteils aux tibias. Ce procédé consiste à chauffer la coque à une température de 80°, pour ensuite être mise sous pression et refroidie alors que votre pied est installé et votre position de ski définie avec un de nos spécialistes. l'air comprimé vient aider la coque et le chausson à épouser au plus précis votre pied, le matériaux unique VACU-PLAST à mémoire de forme ne se déforme jamais une fois refroidi.
Scan-Fit® offers a digital solution for determining correct boot sizes in the comfort of home, and also provides users a range of valuable new information about sizing: The app determines detailed information about the user's individual foot dimensions, as well as clarifying the often confusing Mondopoint sizing system.
The advantages of Scan-Fit® are not limited to just winter athletes. A reliable size recommendation can mean a significant reduction in the number of returns, a real benefit for retailers and for the environment. FISCHER also benefits from this new scanning process by gathering valuable data about the dimensions of athletes' feet, which will be used in future boot projects.
FISCHER Scan-Fit® can be downloaded from wherever apps are available or downloaded.