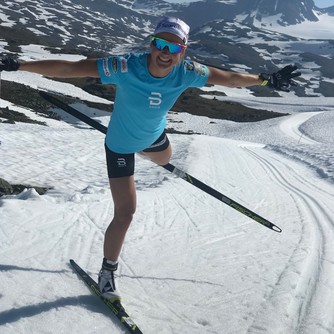 The likeable Norwegian tested equipment extensively and intensively early in the year. "The Fischer setup was simply perfect for me from the first time I tested it. It's hard to describe, but sometimes you just get the feeling for what is right or wrong," says the winner of the Olympic Relay in PyeongChang, convinced about her new equipment.
She continues: "I also have a very good relationship with the service team at Fischer and felt that they really wanted me to join the Fischer race family. I like the professionalism at Fischer and also have the feeling that we share the same values. It is important that both sides always want to improve and ultimately be the best."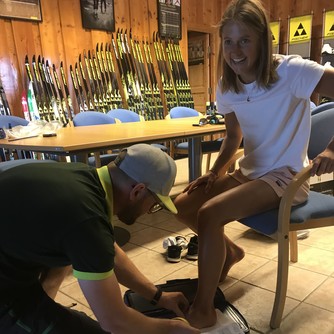 The 27-year-old will be competing in the upcoming WCH winter with the complete Fischer package: Speedmax skis and boots, plus TURNAMIC® bindings, and she is full of enthusiasm: "What I like best about the skis is that they are playful. I can do "whatever" I want with them and they feel smooth and fast on the snow. The boots fit me perfectly. They give me the support I need and also the right stiffness for the best push/kick."
The big goal for the season will of course be the World Championships in Seefeld (AUT). "I want to feel strong and race really fast there. Winning an individual medal and also a medal with the team are my biggest dreams." Her sights are naturally also set on the big crystal globe: "My goal is to be a better skier year by year, which means that all World Cup races are very important to me as well."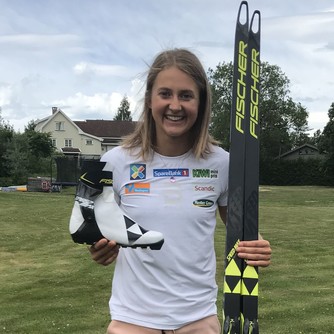 It is certainly a benefit when there are a number of other teammates in the strong Norwegian team who place their trust in the same brand – this makes choosing the right skis in races a lot easier. "There is work to do as I have to get to know both the skis and the boots well and build up a whole new ski fleet," says the Team Sprint World Champion of Falun (SWE), feeling motivated about the future. "But our service team already has a wealth of experience with Fischer skis and the company's own service team supports me a lot."
People at the Fischer headquarters are likewise delighted about the new member of the Fischer race family, as Gerhard Urain, Nordic Racing Director at Fischer, confirms: "We are pleased that Ingvild has chosen us. She is very strong in both the sprint and longer distances and is perfect for our team. We are confident that this partnership will be successful for both sides and are looking forward to it very much."