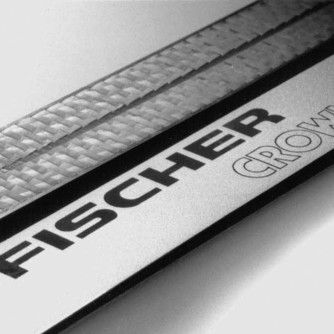 FISCHER LANSSEERIS OMA REVOLUTSIOONILISE CROWN TEHNOLOOGIA 1976
Maailma esimene universaalne ronimissüsteem, mis pakub muljetavaldavat jõudlust ilma suuski määrimata ja peaaegu kõigis temperatuuri- ja lumeoludes. Edasised arengud on järgnenud kogu aeg. Väga edukas Premium Crown on üks tuntumaid näiteid selle kohta, kuidas aastakümnete pikkune kogemus viimistlemisest libisemist ja pidamist pidevalt parandab. Vario Crown viib süsteemi veelgi kõrgemale tasemele.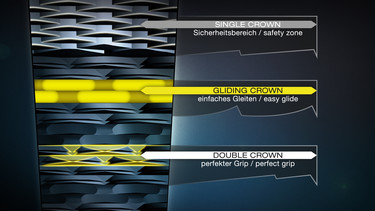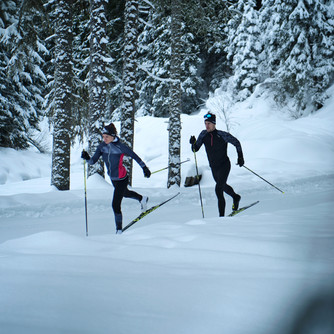 THE SECRET LIES IN THE FINEST DETAIL
This cutting pattern which was developed in elaborate tests ensures previously unattained efficiency in motion. In what is perfect interaction with the successful and proven Single and Double Crown units for a direct, powerful kick action, the Gliding Crown sections with their rounded profile guarantee maximum ease when gliding. The optimum tuning of the climbing and gliding system elements is the secret behind the versatility in use in all snow conditions. Icing up and waxing are a thing of the past for the Vario Crown. When grip and glide come together in such a way then nothing can get in the way of enjoying the winter experience.