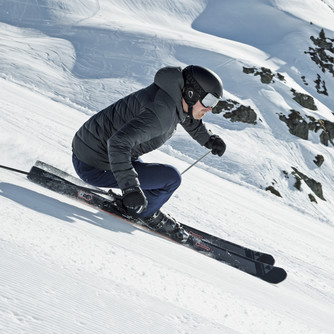 TIPPKLASS KÄSITÖÖMEISTRITELT
The Brilliant sari koosneb preemium, individualiseeritud valikust viiele parimale tippkvaliteediga mudelile mida Fischer pakub. Valik on tehtud põhjalike spetsialistide teadmiste järgi. Sellesse kollektsiooni satuvad ainult väga erilised suusad millel avaneb võimalus ,et nad muudetakse tõelisteks meistriteosteks. Neid mudeleid täiustatakse spetsiaalse vajaduse järgi tipptehnoloogiate ja mataerjalidega nagu süsinik ja aramid. The Brilliant Selection paistab silma täpse viimistluse ja proffesionaalse käsitööga.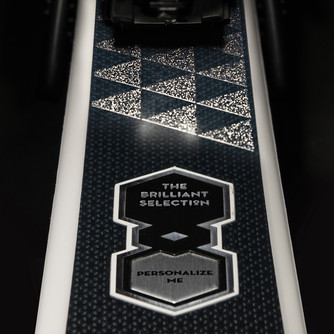 INDIVIDUALISEERI OMA TIPPHETK
The Fischer Brilliant Selection on spetsiaalne igast aspektist. Nagu ka vääriskividega, toob väärtuse täpne viimistlus ja eksperdi käsi ning kasutatud kõrge kvaliteediga toormaterjalid mis tagavad suurepärase meistriteose. Iga Fischer Brilliant Selection mudel on unikaalne tänu spetsiaalsele viimistlusprotsessile kus suusad personaliseeritakse ja muudetakse individuaalseks sinu nimega või isegi fotoga sellel.
"Sul on nüüd võimalus anda oma Brilliant suusale väga personaalne puudutus. Võid omal valikul üleslaadida kas teksti või foto, et muuta suusad individuaalseks. Sellele järgnevalt valmistame Brilliant Selection embleemi mille saadame sulle postiga. 5 lihtsat sammu juhivad sind onlines brilliant disainini . "