Designed, tested, and raced by World Cup competitors, the new Speedmax boots are lighter and faster than ever. Better fit means better performance. New lacing system and highly elastic lace cover stabilize the foot for a more direct power transfer. That power now goes through a lightweight, two-part TURNAMIC® sole.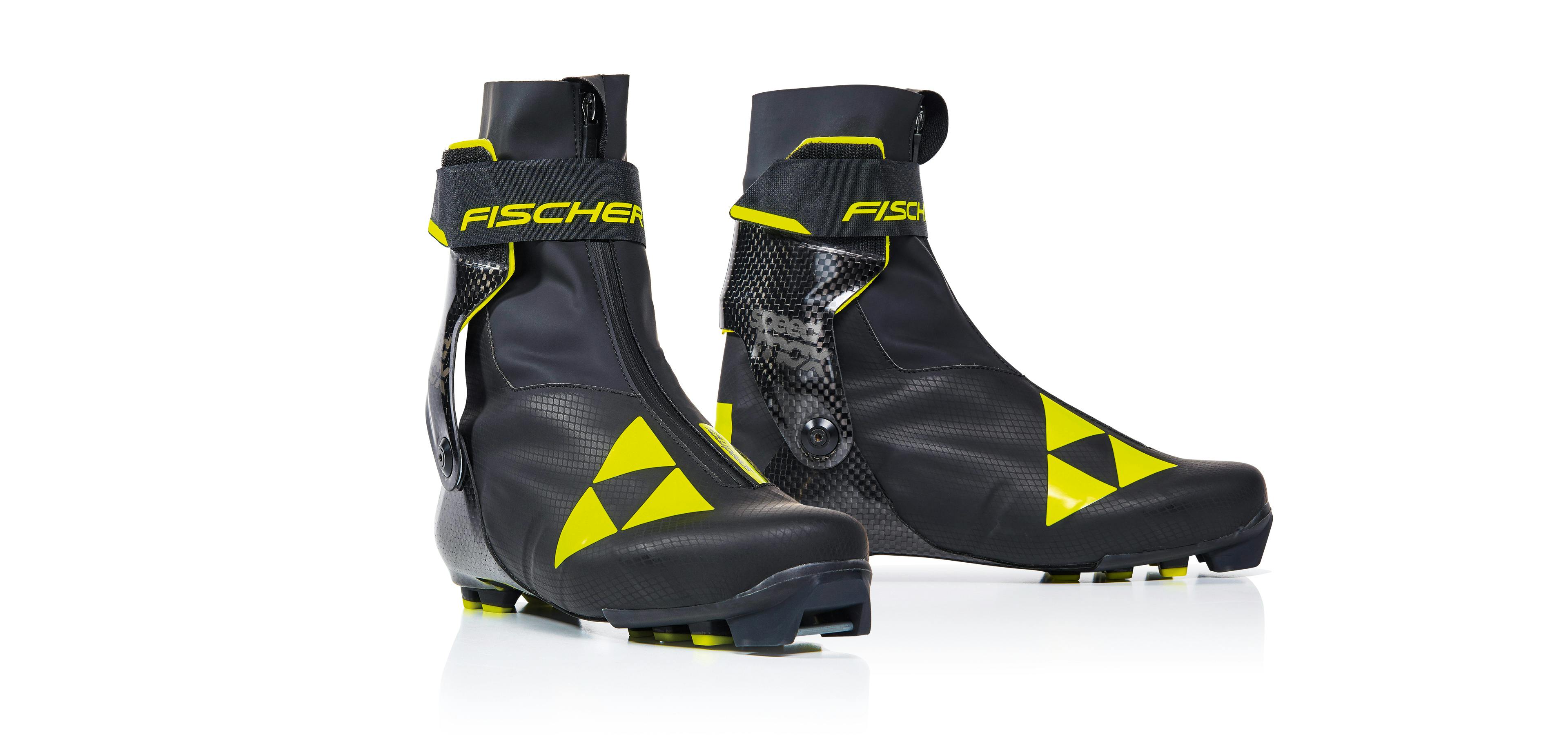 Skaters get a cuff with a Zero Play Hinge for easy linear movement with the lateral support needed for efficient power transfer. Classic skiers get the correct flex for an ideal kick, and a stable carbon chassis so no energy is wasted. Speedmax always means extremely light and extremely fast, for when it comes down to fractions of a second.
Taking cues from World Cup racing, the redesigned Carbonlite Skate boot has eliminated weight and increased performance. A new carbon cuff and heel counter work in tandem with an improved inner boot and lacing system for optimal energy transfer and control. Now you can enjoy the race performance you expect with the fit and feel you want.
Outdoor is the latest trend. What started in summer with cycling and trail running has carried over into Nordic skiing. Newbs and athletes from other sports are taking over the cross-country skiing trails and they are looking for the right boot. They would do well to take a look at the completely revamped, athletic, entry level models in the racing segment of the 21l22 season. Step-in and lace-up comfort, along with thermal insulation, are core benefits of the three models in both the Classic and Skating product ranges. The Triple F membrane ensures the boots are waterproof and still breathable, while the boot's external synthetic materials provide the needed support for newbs and anyone coming over from another sport to quickly experience success.
Overview race skating boots 21|22
Overview race classic boots 21|22
Overview race skating boots 20|21
Overview race classic boots 20|21