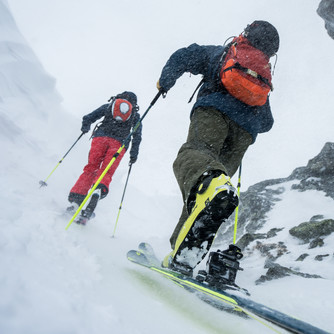 Its innovative Carbon Tex laminate combines the stiffness of two technologies in a single ski, using proven materials from racing: Diagotex and Carbon Stringers. While maintaining the same weight, they make the Transalp 90 tougher and drastically reduce vibration so challenging, high speed downhills can be more easily conquered.

Its minimal 1230 gram weight isn't just from using a top-quality, lightweight Paulownia wood core- the Aeroshape design and use of Air Tec Ti provide maximum climbing efficiency with no compromises on the downhill. The Transalp 90 is the ideal partner for skiers who set no upper limit and also enjoy want full freedom on the descent.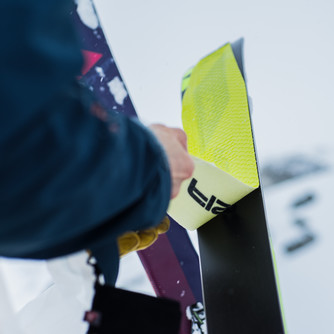 PROFOIL
Revolutionary PROFOIL is the ideal complement to the Transalp 90. This self-adhering climbing aid with Fischer Crown technology makes constant grip possible with no added weight on the climb, thanks to its waterproof material. Incorporating a Surlyn material adds convenience, since no protective film is needed to roll up and unobtrusively store it away. Reduced stiffness makes for an even better fit onto the ski. With PROFOIL you reach the summit faster while experiencing a completely new level of comfort and performance.