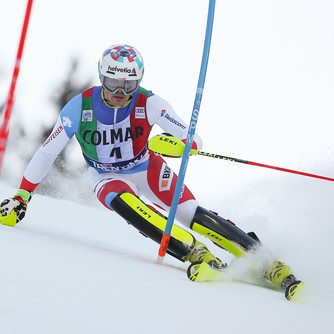 The young Swiss racer was 66 hundredths of a second behind Hirscher who was in first place at half-time. A place on the podium seemed to be absolutely within reach but even Yule himself wasn't thinking about victory. The two favourites, however, only managed a few gates in the deciding run. Kristoffersen straddled the second gate to begin with and then Hirscher only made it to the fourth gate after him.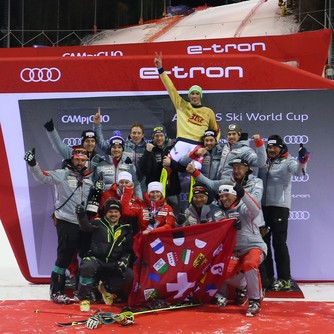 Lost for words in the finish area
"Incredible," is how Yule reacted to the two skiing out: "Both of them are usually so reliable, they never straddle a gate. And now it's happened to both of them – it's kind of unreal," said the Swiss racer in disbelief. "Winning here in Madonna, in front of this crowd, with this atmosphere, it's unique, it's awesome!" said Yule as he celebrated.
There was no question that first-time winner Yule is in good form. The 25-year-old had a strong start to the season with 6th place in Levi and he also earned a place among the world's best two days ago as fifth in Saalbach.